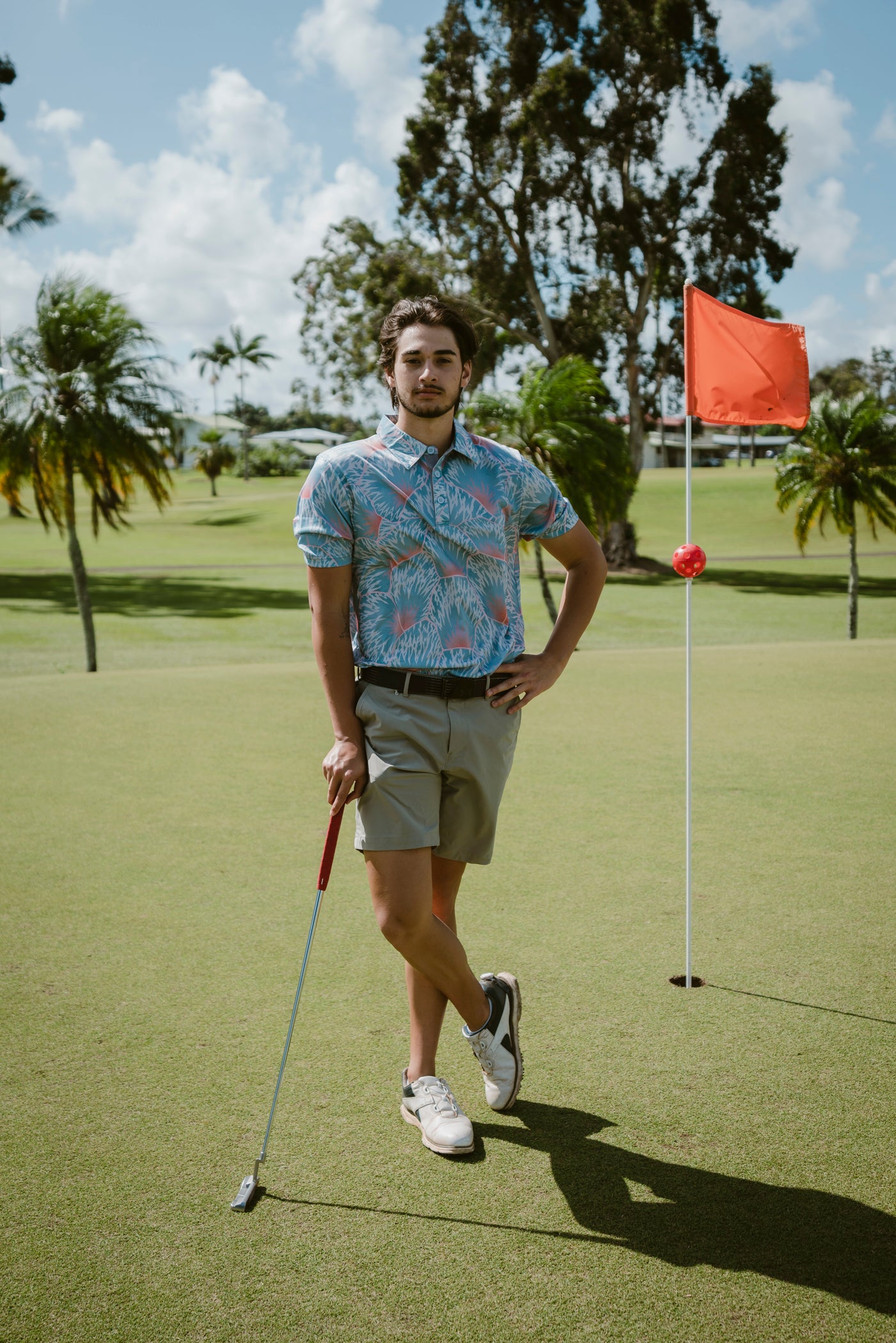 Kaho'okipanui Lookbook
The Kaho'okipanui Collection was inspired by my brother, Dillon Matthew Kaho'okipanui Ah Chong. In Hawaiian, Kaho'okipanui means "The Grand Welcome."
When creating this print, I knew I wanted it to represent everything my brother is now, and is becoming. Upon talking with my parents about the meaning of his name, they shared that Dillon was a late gift to our family that was much needed, and that God put him into our lives for a reason. Dillon is "grand" in everything he does, but in the most subtle way. Grand, but with a humble and respectful heart. He is reserved, yet the hardest worker in the room; funny, witty, smart, and quite the go-getter. He strives to be the best at what he does and his presence is always known. 
This print depicts the design of a Honu or turtle shell. Here in Hawai'i, the Honu (turtle) is a symbol of good luck, or represents the navigator and the eternal link between man, the land, and the sea. To swim with a Honu is magic, to watch them bask in the sand is calming, and when a Honu reaches shore, its welcome is grand!  What the Honu stands for and all it represents is exactly my brother, Dillon.  Enjoy the "Grand Welcome" of the Kaho'okipanui collection!
Ola Hou Designs x Oahu Golf Apparel
Pre order Golf Polo release starting Friday, February 4th! We had the true privilege and honor to collaborate with Oahu Golf Apparel on our very first Golf Polo collection. These polos will make their debut on the runway at New York Fashion Week!
Pre-Order Now!